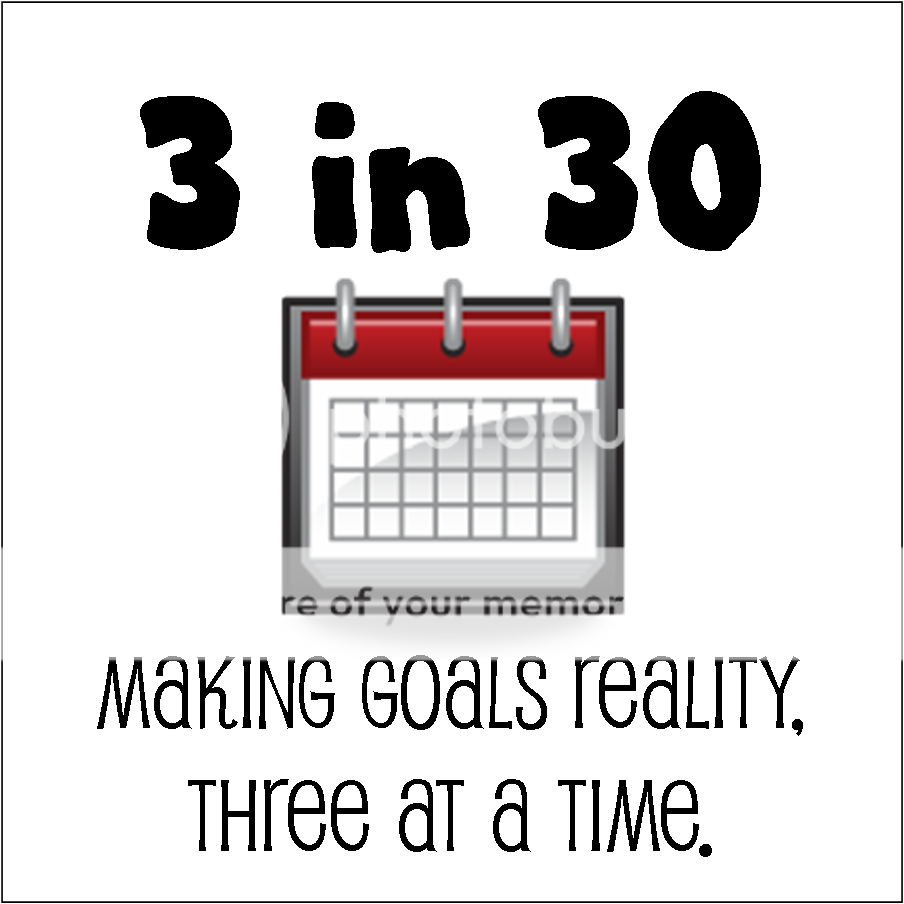 I first heard about 3 in 30 goals in the middle of January. I was going to try then, but it just didn't work out. So I am back, and going to try from the beginning.
So the goals that I have set for myself this month are:
1. Establish a daily routine.
2. Stay on budget for February.
3. Do at least 1 load of laundry a day (M-F).
I feel like since I am starting at the beginning with everyone else, maybe I can stick to it and get something accomplished this time.